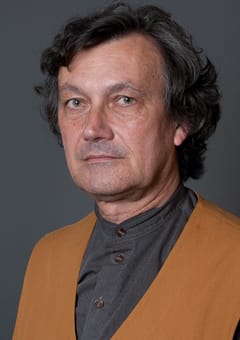 François-Bernard Huyghe
French Version
Directeur de recherche à l'IRIS
François-Bernard Huyghe
François-Bernard Huyghe holds a PHD in Political Sciences, and a French "Habilitation à diriger des recherches" (which entitles to direct PHD research) in Information and Communication Sciences. He was a consultant and Senior Reserch at IRIS from 2005 to 2022 and teached in several Universities (including on the virtual campus of Limoges for to e-learning).
After several years devoted to TV film making and as international civil servant for Unesco (at the Cultural Heritage Department, then later for te "Silk Roads" project) he wrote critical essays on contemporaries ideas ("Soft-idéology", "Softspeak", "Experts or how to Get Wrong"). With his wife Edith, he also published on the history of communications ( "Silk Roads", "Spice Roads", "Imago Mundi", "A Story of Secrecies", "Rug Roads"..). As a researcher in mediology and as specialist on media studies, he is member of the publishing comitee of «Cahiers de médiologie"and "Medium". Also several of his works deal with the relationship between information and conlict : "Ennemy at the digial era", the e-boook "Screeen and Foe", World War Four"…
His website (http://www.huyghe.fr) reflects his research in the field of communication and conflict, influence and corporate intelligence.
He passed away on September 6, 2022.