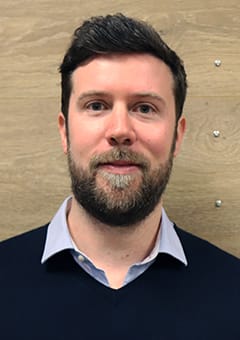 Bastien Alex
French Version
Chercheur associé à l'IRIS
+33 (0)1 53 27 60 60
Bastien Alex
Bastien Alex oversees the WWF France Climate-Energy Program, in charge of the issues of mitigation and adaptation to climate change and related to energy transition.
Associate research fellow at IRIS, he has worked there for ten years, mainly on climate change impacts on international relations and energy issues. Between November 2016 and October 2020, he supervised for the French Ministry of Defence with François Gemenne the Geopolitical Observatory of climate change impacts in terms of security and defence.
Between 2013 and 2020, he was responsible for the Diploma of International Relations at IRIS Sup' (Master I level). He has been teaching impacts of climate change on security and defence at the Military School of Saint-Cyr and geopolitical issues of sustainable development at the Institut Supérieur de gestion in Paris (MBA Sustainable development).
Bastien Alex is a graduate of the University Paris VII (Master II degree in Geography of emerging and developing countries) and of the University Paris VIII (Master II degree in International and European Studies).