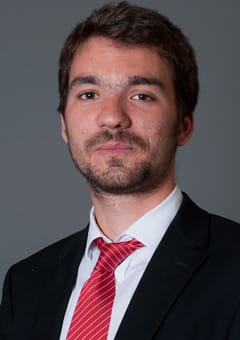 Pim Verschuuren
English Version
Chercheur associé à l'IRIS, doctorant à l'Université de Lausanne
+33 (0)1 53 27 60 83
Pim Verschuuren
Pim Verschuuren est chercheur associé, spécialisé sur la gouvernance, l'intégrité et la géopolitique du sport. Il réalise actuellement un doctorat à l'Université de Lausanne sur les systèmes de remontée d'information (lanceurs d'alerte) au sein du sport international.
Après avoir co-écrit les rapports Paris sportifs et corruption (2012), puis Blanchiment d'argent, un nouveau fléau pour les paris sportifs ? (2013), il a été responsable de deux programmes européens :
– What national networks to fight against match-fixing ? (2012-2014) », financé par la Commission européenne (DG Education et Culture), dont le but était d'informer les autorités sportives des Etats membres de l'Union européenne des risques liés à la corruption sportive.
– Preventing criminal risks linked to the sports betting market (Precrimbet, 2016-2017), financé par la Commission européenne (DG Migration et affaires intérieures) qui visait à assister les Etats-membres dans la prévention et la lutte contre les risques criminels liés aux marchés de paris sportifs.
Ses thèmes de prédilection incluent également les stratégies de diplomaties sportives mises en œuvre par les Etats. Il a été en charge de l'étude « Diplosport » (financée par le Conseil supérieur de la formation et de la recherche stratégique (CSFRS), qui analysait l'intégration du sport dans la politique étrangère des Etats (2012-2013), et a conseillé le Ministère des Affaires étrangères dans la mise en place de la diplomatie sportive française.
Diplômé de l'Institut d'Etudes Politiques de Rennes, il a également obtenu un Master II « Law and Politics of International Security » à l'Université d'Amsterdam.
Aires de recherche
Géopolitique du sport