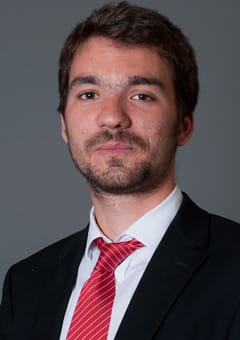 Pim Verschuuren
French Version
Chercheur associé à l'IRIS, doctorant à l'Université de Lausanne
+33 (0)1 53 27 60 83
Pim Verschuuren
Pim Verschuuren is an Associate Research Fellow, specialized on international sports governance, integrity and geopolitics. He is currently a PhD candidate at the University of Lausanne, analysing the implementation of whistleblowing policies within the sports sector.
In the past, he has directed several international programmes on sports integrity. After having co-authored two reports on Sports betting, corruption and Money laundering, he ran a European programme financed by the European Commission which consisted in holding seminars in 23 EU countries to raise awareness among national sports administrators on the threat of match-fixing (2012-2014). He then directed the Precrimbet programme (Preventing criminal risks linked to the sports betting market, 2016-2017) which focused on the integrity of the betting market in itself.
Among his other research areas are the strategies of sports diplomacies implemented by the States. He conducted a research programme on the integration of sport in foreign policies (2012-2013) and advised the French Ministry of Foreign affairs in the setting up of a specific French sports diplomacy.
Before working at IRIS, he completed an internship in 2010 at the European Commission's Directorate-General for External Relations, where he worked on EU relations with East Asia. He is a graduate of the Political Study Institute in Rennes (IEP) and holds a Master II degree in « Law and Politics of International Security » form the Free University of Amsterdam.