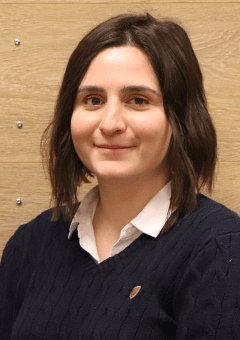 Marine de Guglielmo Weber
Marine de Guglielmo Weber is a research fellow in the Climate, Energy and Security program at IRIS. She works on strategic and security issues related to climate change. She also specializes in the study of technological responses to climate change, including weather and climate modification practices and techniques. To this end, she is completing a PhD in Information and Communication Sciences on cloud seeding at the Centre d'études sur les médias, les technologies et l'internationalisation (CEMTI) of the University of Paris 8.
Marine de Guglielmo Weber holds a master's degree in History of Science, Technology and Society from the École des Hautes études en sciences sociales (EHESS), a first year of master's degree in Humanities and Social Sciences with a specialization in Visual Cultures from the EHESS, as well as a first year of master's degree in Contemporary Philosophy from the Université Paris 1-Sorbonne.