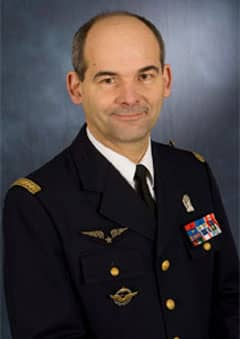 Patrick Charaix
French Version
Chercheur associé à l'IRIS
+33 (0)1 53 27 60 60
Patrick Charaix
Patrick Charaix is an associate research fellow at the French Institute for International and Strategic Affairs (IRIS).
He is president of the Association des Pilotes de Chasse, member of the board of directors of the Livre de l'aveugle, du Tomato et de Logipostel. President of Chasquarre conseil, he is an advisor to the president of the Institut des Hautes Etudes Des Métropoles (IHEDM) and teaches at the IEP in Bordeaux and at the Centre des hautes études militaires in Kinshasa (DRC). He takes part in many media as a military expert.
As a former fighter pilot, he commanded the Djibouti air base and held staff positions in the air defence command and the air force. At the Army Staff, he worked within the general strategy office and in the joint operations centre. As a Lieutenant General, he finally held the position of Commander of the Strategic Air Forces, in charge of the air component of the nuclear deterrent. He left the service in September 2014 after working there for 36 years.