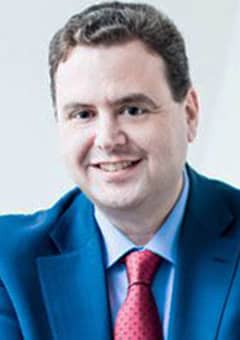 Karim Émile Bitar
French Version
Chercheur associé à l'IRIS
+33 (0)1 53 27 60 60
Karim Émile Bitar
Karim Emile Bitar is Associate Research Fellow at the Institute for International and Strategic Affairs in Paris (IRIS) and Editor of French monthly public affairs magazine L'ENA hors les murs. He is an Associate Professor of International Relations at Lebanon's Université Saint-Joseph (USJ), an Associate Fellow at the Geneva Center for Security Policy (GCSP) and a Research Associate at Brussels' Institut Medea. He is a Professor of International Relations and of History of Political Thought at several French Grandes Ecoles.
He gave conferences and keynote addresses in more than 20 countries. In the past 10 years, he has been quoted more than 1200 times in the international media. He frequently testifies before the Foreign Affairs Committees of the French and European Parliaments.
Besides his academic and research activities, Karim Emile Bitar is a consultant in management, communication and public affairs (KB Consulting Group). He worked for five years at France's television channel CANAL+ (Vivendi Universal) as a manager in charge of strategic planning, business development and external relations.
He graduated from France's National School of Administration (ENA, promotion Cyrano de Bergerac 1997-1999) and from the Paris Institute of Political Studies (Sciences Po). He also studied Law at the University of Paris Sorbonne and obtained a Bachelor of Arts (Economics and International Relations) from McGill University. He spent his senior year at Harvard where he studied Government and specialized in Middle East Studies.
He edited and co-wrote the collective book Regards sur la France (Seuil, 640 pages), in which thirty personalities from across the world (former heads of state, intellectuals, political scientists, economists, artists and heads of multinational firms) analyzed France's strengths and weaknesses.
He has also authored numerous book chapters and articles in leading publications including Le Monde diplomatique, Libération, Le Monde, Informed Comment, Atlantico, La Vanguardia, An Nahar, L'Orient-Le Jour…
He is Vice-President of the Circle of Arab Economists, the secretary general of the Emile Bitar Foundation, a member of the managing board of the 'Débats d'Agorena' and of the 'Lundis de l'ENA' Club.
Personal website : www.karimbitar.org