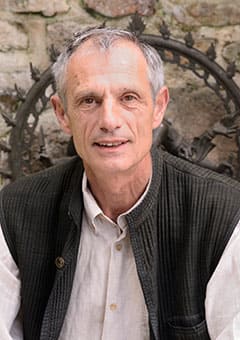 Jean-Joseph Boillot
French Version
Chercheur associé à l'IRIS
+33 (0)1 53 27 60 60
Jean-Joseph Boillot
Jean-Joseph Boillot is an Associate Research Fellow at IRIS. He is a specialist of the Indian economy as well as the emerging world, and in particular the China-India-Africa triangle, seen as a structuring poles of the new global economy in the making.
Jean-Joseph Boillot is Professor in economics and social sciences and hold a doctorate in economics. He has notably taught at the École normale supérieure and worked on Asia as an associate researcher at CEPII for a doctoral dissertation on the Indian model of development.
He then worked as an economic advisor for the french Treasury from 1991 to 2006 and was based in the major emerging regions of the world, including Eastern Europe, the former USSR, the Chinese world and finally the Indian world.
Since his return to Paris in 2006, he has been sharing his time between regular missions in emerging countries and consulting activities for public bodies and large companies, as well as at the CEPII club where he follows India and the emerging world.
He is co-founder of the Euro-India Group (EIEBG), and is a member of the Cyclope Expert Group and the ISEG Scientific Council. He regularly collaborates with several newspapers and writes monthly columns for Alternatives Economiques and Market Express.
He is the author of more than 20 books, including "L' Inde ancienne au chevet de nos politiques" (Félin Publishing House, Paris 2017), "L'Economie de l'Inde" (La Découverte 3e éd. 2016, translated in english with Gyan Books publisher), "L'Afrique pour les nuls" (First 2015), "L'Inde pour les nuls" (First 2014), "L'Innovation Jugaad" (translation et adaptation, Diateino 2013) and "Chindiafrique" (Odile Jacob 2013). His last book, "Utopies made in Monde, le sage et l'économiste" (éditions Odile Jacob) has been published in 2021.