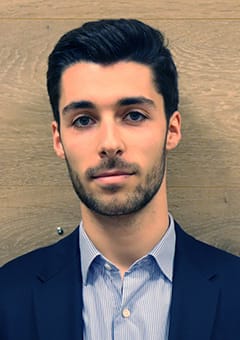 Gaspard Schnitzler
French Version
Directeur de recherche à l'IRIS, responsable du Programme Industrie de défense et de sécurité
+33 (0)1 53 27 67 98
Gaspard Schnitzler
Gaspard Schnitzler is Senior Research Fellow at the French Institute for International and Strategic Affairs (IRIS). Specialized in European defence policy (CSPD) and armament related issues (defence industry, procurement, export), his current research focuses on France and Germany's defence policies, Franco-German defence cooperation, as well as military space matters.
Before joining IRIS, Gaspard was research fellow at the French Ministry of Defence from 2019 to 2020. Previously, he has been working as an intern for the French Defence Attaché in Austria and at Airbus' Directorate for Defence Public Affairs in Paris.
He holds a master's degree in Public Affairs from the Paris Institute of Political Studies (Sciences Po). Co-responsible for the « Defence, Security and Crisis Management » master's degree at IRIS Sup', he teaches French defence policy to graduate students.