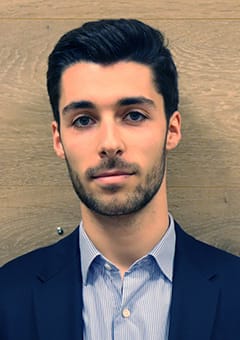 Gaspard Schnitzler
French Version
Chercheur à l'IRIS
+33 (0)1 53 27 60 60
Gaspard Schnitzler
Gaspard Schnitzler is research fellow at the French Institute for International and Strategic Affairs (IRIS). Specialised in European defence issues, as well as arms industry, especially in the land and aerospace domains, he is notably working on Franco-German and Franco-British cooperation.
Before joining IRIS, Gaspard was research fellow at the French Ministry of Defence from 2019 to 2020.
He has therefore published several articles, particularly on the issues of smart cities and enhanced soldiers.
Previously, he has been working as an intern for the French Defence Attaché in Austria and for the Head of Airbus' Defence Public Affairs Department in Paris.
He holds a Master in Public Affairs from Sciences Po Paris and served as a reserve officer in the French Army.