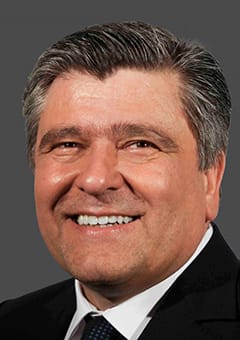 Frédéric Mauro
French Version
Chercheur associé à l'IRIS
+33 (0)1 53 27 60 60
Frédéric Mauro
Frédéric Mauro is an associate research fellow, a Lawyer at the bar of Brussels. He is specialized in defence matters and legal questions related to the Common Security and Defence Policy such as the Permanent Structured Cooperation (PESCO).
He has written a report for the European Parliament in 2016 on the 'Future of European Defence Research' and another one in 2017 on "PESCO: state of play and national perspectives". He also wrote in 2017 a preliminary study for the European Commission on the budgetary aspects of the European Defence Industry Development Programme (EDIDP). He has just achieved at the end of 2018 a complex study on the European defense planning process compared to the NATO defence planning process in a study for the European Parliament in view of a white book on defence.
He is a former clerk of the House of the French Senate and spent the last years of his career at the Foreign Affairs, Defence and Armed Forces Committee where he took part at numerous works on procurement and defence research. He is an alumni of the University of Nice-Sophia-Antipolis (Law), Sciences Po Paris, and University of Paris I Panthéon- Sorbonne.
He has just written his first book Defendre l'Europe – Plaidoyer pour une armée européenne with co-author Olivier Jehin (ed. Nuvis Paris 2019 -coll  'la pensée stratégique').