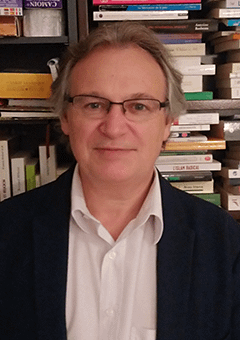 François Mabille
French Version
Chercheur associé à l'IRIS
+33 (0)1 53 27 60 60
François Mabille
François Mabille is an associate research fellow at IRIS, where he leads the Geopolitical Observatory of Religion. He is a professor of political science (international relations), a specialist in religious actors in international relations and in particular in pontifical diplomacy.
His research also incorporates a strong prospective dimension since his collaboration with the Peace and Conflict Department of Uppsala University and with the Copenhagen Institute of Future Studies.
Since 2013, François Mabille has been a statutory researcher at the Religions, Societies, Secularism Group (EPHE – CNRS), researcher at LIPHA (Paris Est University) and associate researcher at UQAM (Raoul-Dandurand Chair) in Montreal (Canada). From 2015 to 2017, he was also director of the International Network for Studies on Radicalization and Religious Risk.