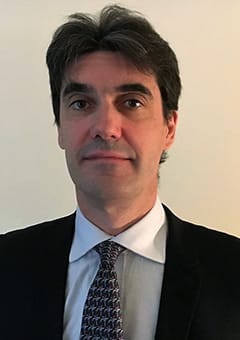 David Rigoulet-Roze
French Version
Chercheur associé à l'IRIS
+33 (0)1 53 27 60 60
David Rigoulet-Roze
David Rigoulet-Roze is an associate research fellow at IRIS.
A Doctor of Political Science, teacher and researcher, David Rigoulet-Roze specializes in the Middle East region and more specifically the Arabian Peninsula.
Editor-in-chief of the Orients Stratégiques magazine (L'Harmattan), author of several books and numerous articles on regional issues, he is regularly asked to write studies and consultancy notes for public and/or private institutions.
He has also taught geopolitics in business schools and teaches a course in political science at the University of Cergy-Pontoise.