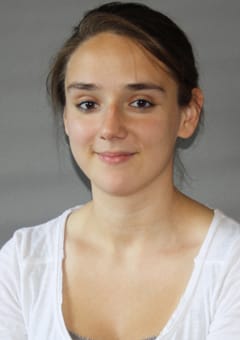 Carole Gomez
French Version
Directrice de recherche à l'IRIS
+33 (0)1 53 27 60 77
Carole Gomez
Carole Gomez is a senior research fellow at IRIS, on international sports issues since 2013.
She holds a Master's Degree in International and European Law (Queen's University of Belfast) and a Master's degree in International Public Law, International Relations, at the University of Panthéon Assas and International Security and Defense of Pierre University Mendès France in Grenoble. She also worked in the Ministry of Sports between 2011 and 2013.
Her research work focuses on sports diplomacy, integrity in sport and sport governance reform. After studying sporting boycott, she became more globally interested in international sanctions.
Responsible with Sylvie Matelly for the Diploma « Geoeconomics and Strategic Intelligence » at IRIS Sup' and responsible for methodology for distance learning, she teaches courses in public international law.
She is a member of the editorial board of « La revue internationale et stratégique ».
Languages ​​spoken: French, English, Spanish.