Building the EDTIB beyond 2020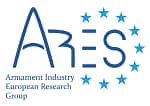 ARES Group organized the Seminar:
BUILDING THE EDTIB BEYOND 2020
Friday, 27th of April 2018, Bruxelles
The EDTIB is at a crossroads. At the very core of what could be a European strategic autonomy, it has to confront the withdrawal of the United Kingdom (UK) from the European Union (EU). This raises questions about the impact of British withdrawal on the EDTIB and on the desirable future agreement between the UK and the EU in this area. At the same time, while the trialogue is going on over the EDIDP, and while the European Commission is preparing its proposal for the European Defence Fund as part of the Multiannual Financial Framework 2021-2027, the question of the beneficiaries of that European Defence Fund is fundamental today. These two questions—Brexit and the nature of the European Defence Fund—will undoubtedly shape the future of the EDTIB. These areas of discussion will be at the heart of the debates driving this seminar.
PROGRAMME
Session I–9:30–11:00
IS A EUROPEAN STRATEGIC AUTONOMY POSSIBLE WITHOUT THE UK ?
Christian MÖLLING, Deputy Director, German Council on Foreign Relations (DGAP)
Nick WITNEY, Senior Policy Fellow, European Council on Foreign Affairs (ECFR)
Renaud BELLAIS, Associate Researcher, ENSTA Bretagne
Session II–11:00–12:30
WHO SHOULD BE THE BENEFICIARIES OF THE EUROPEAN DEFENCE FUND ?
General Vincenzo CAMPORINI, Vice-president, Istituto Affari Internazionali (IAI)
Jean-Pierre MAULNY, Deputy Director, French Institute for International and Strategic Affairs (IRIS)
Trevor TAYLOR, Professorial Research Fellow, Defence, industries and society, Royal United Services Institute (RUSI)
 —————————————–
The Armament Industry European Research Group (Ares Group) was created in 2016 by The French Institute for International and Strategic Affairs (Iris), who coordinates the Group. The aim of the Ares Group, a high-level network of security and defence specialists across Europe, is to provide a forum to the European armament community, bringing together top defence industrial policy specialists, to encourage fresh strategic thinking in the field, develop innovative policy proposals and conduct studies for public and private actors.