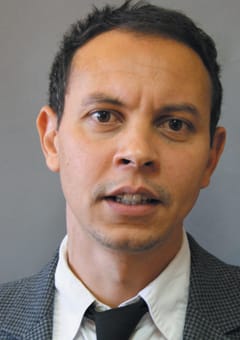 Robert Chaouad
French Version
Chercheur à l'IRIS
+33 (0)1 53 27 60 60
Robert Chaouad
Robert Chaouad is a Research Fellow at the Institute for International and Strategic Affairs (IRIS), specializing in European Union questions. He holds a PhD in Political Science. He defended his dissertation in 2004, titled « A History of the Concept of European Defense », at the European Studies Institute of the University Paris 8 (France). He was looking at the process by which the European Union tried to build itself, or not, as a military and political actor in international relations.
His main research interests focused on the European integration and the European Union as an international actor (foreign and security policy, external actions). He later expanded his research interests to topics including international justice (International Criminal Court), transitional justice and post-conflict reconciliation.
Robert Chaouad is also lecturer at the European Studies Institute of the University Paris 8 and at the School of International Affairs, IRIS Sup'. He was Editor-in-Chief of La revue internationale et stratégique, a quarterly journal published by IRIS.
Previously, he worked as an analyst for a cartography and prospective institute, where he contributed to a geopolitical TV program, Le dessous des cartes (for the Franco-German channel Arte), and to a prospective research program « The Futures of World ».
He has published many articles and he was the editorial coordinator of several books and review issues of The International and Strategic Review (n° 82 « The New Strategic Thoughts », n° 88 « Forgiveness and Reconciliation in International Relations », n° 91 « The Year 1973 in International Politics »). He also participates in institutional research programs.