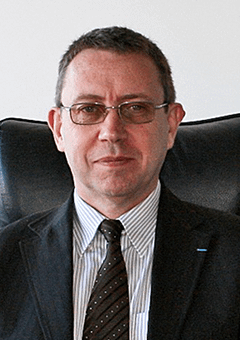 Pierrick Le Jeune
French Version
Chercheur associé à l'IRIS
+33 (0)1 53 27 60 60
Pierrick Le Jeune
Pierrick Le Jeune is an Associate Research Fellow at IRIS, specialised in institutional development issues (reform of public administrations and legal systems). He works particularly on Asia, Southeast Asia and Afghanistan. He has led roundtables for the Europe-China Forum, and took part in missions in China, Laos, Thailand, Vietnam and Afghanistan.
He holds a doctorate in Public law and is a lecturer in Political science at the University of Western Brittany, where he directs the Institut de Préparation à l'Administration Générale. He is currently President of the National Conference of Directors of IPAG and CPAG. Professor at the CIDHEM in Cuernavaca (Mexico) and visiting professor at Chulalongkorn University (Thailand), he also teaches at IRIS Sup', at the Institut d'Etudes Politiques in Aix-en-Provence and acts as an international consultant on administrative reforms.
Director of the Administration et fonction publique collection at Editions Juridiques Bruylant (Brussels), he has published several individual and collective works as well as articles related to his research topics.
He also represents Action Contre la Faim by being its Deputy Treasurer at the National Consultative Commission on Human Rights (CNCDH).