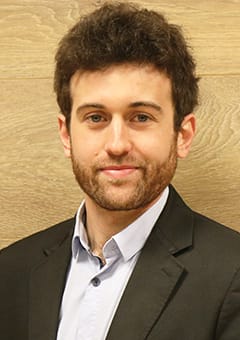 Pierre Colomina
French Version
Spécialiste de la politique de défense des Etats européens et l'industrie de l'armement
Pierre Colomina
Pierre Colomina works on national defence policy of European member States and arms industry issues, notably naval defence industry issues. He is also exploring the geopolitical environment of the Western Balkans, as well as defence policy of Eastern Europe's countries.
Pierre Colomina worked as a project manager for the French Marine Industry Group (GICAN) from 2015 to 2017, and he used to be assistant protocol officer for the international exhibition Euronaval 2016 and SOFINS 2017. He was a researcher at IRIS from 2017 to 2019, taking part  of research programs « Security and Defence industry » and « Europe and strategy ».
He holds a Master's degree in international relations from Sciences Po Toulouse and a diploma in Defence, security and Crisis Management from IRIS Sup (Paris). He is auditor of the 98th session of "IHEDN-jeunes" and he is member of ANAJ-IHEDN.