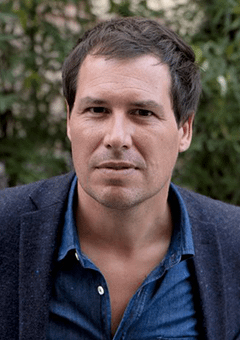 Guillaume Pitron
French Version
Chercheur associé à l'IRIS
+33 (0)1 53 27 60 60
Guillaume Pitron
Guillaume Pitron is a research associate at IRIS, specialising in critical raw materials.
A journalist, filmmaker and author, he has published two essays translated into a dozen languages: La Guerre des métaux rares. La face cachée de la transition énergétique et numérique (2018) and L'Enfer numérique. Voyage au bout d'un Like (2021).
Guillaume Pitron wants to position himself at the forefront of technical revolutions by questioning the economic, geopolitical and environmental issues they entail.
Agricultural, mining and energy resources are a privileged entry point to question these evolutions: conditions of extraction of rare earths and graphite in China, the economic impact of oil activity in Alaska or the new geopolitical dependencies generated by robotized agriculture. They work to question the narratives and utopias that accompany current technological development: ecological virtue, dematerialization of our lifestyles, decoupling of economic growth from resource consumption, social and human progress…
Guillaume Pitron is regularly invited to speak at international institutions, universities and colleges, governments and associations.
He is a regular contributor to the French and international media (Le Monde, BBC, The Guardian, Radio Canada, Swiss Radio and Television (RTS), El País, RAI, The Globe & Mail, de Volkskrant, Australian Broadcasting Corporation…). His views are also quoted in the US Senate Committee on Energy and Natural Resources.
He holds a Diplôme d'Etudes Approfondies (DEA) from the Universities of Paris and a Master of Laws from Georgetown University (USA).