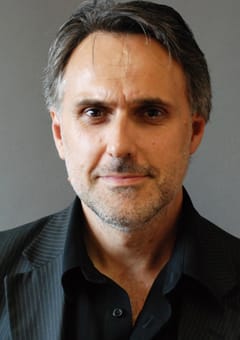 Eddy Fougier
Eddy Fougier is Political Analyst. He was an Associate Research Fellow at IRIS from 2009 to 2018.
His fields of expertise are the Antiglobalization and Protest Movements; French Politics, Electoral Analysis and Political Thought.
He previously worked at the French Institute of International Relations (Ifri) as Research Assistant (1997-1999), Research Fellow (2000-2005) and then Research Associate (2008-2009).
He is Lecturer in several schools: the Institute of Political Studies in Aix-en-Provence, Audencia Nantes – School of Management, the European Institute (EI, Nice), ESCE International Business School (Paris) and the Institute of Journalism Training (ISFJ, Paris). He has been awarded the Philippe Habert Prize (Sciences Po-Le Figaro) in 2002 as "Young Research Fellow".
His website : https://sites.google.com/site/eddyfougier/home